Pricing Model Subscriptions
Constantly updated with the latest information, our price modelling subscriptions enable clients across the globe to compare all dimensions of a service to understand what they should be charging or paying for IT infrastructure services, cloud infrastructure and IT personnel.
The latest market pricing at your fingertips
With thousands of data points gathered from our benchmarking engagements and other sources, the ETBS Market Price Model allows you to investigate the costs of outsourcing a wide array of IT service areas across the globe.
The Market Price Model gives you thorough knowledge of the global outsourcing landscape enabling you to:
Understand all the elements in each service tower and how they affect contract value.

Negotiate with a true understanding of market-competitive pricing in multiple territories.

Identify process gaps and remedy them through contract negotiations.

Simulate the effects of changing service levels, volumes and other price drivers.
Market price model service areas ( click to show the service towers where applicable)
Infrastructure
Active Directory
AS/400
Backup-as-a-Service
Batch Processing
End User Computing
Exchange
Mainframe
Managed Hosting
Midrange Applications (Linux, Wintel, Unix)
Midrange DB/ERP (Linux, Wintel, Unix)
Midrange Infrastructure (Linux, Wintel, Unix)
Mobility
(Managed) Printing
Service Desk
Storage
Virtualisation
Office Productivity
Collaboration
EU Applications
Personal File Storage
Blogging
Instant Messaging
Message Archive
Social Media
Office 365
Email & Calendar
Notes & Domino
Personal Analytics
Software-defined Everything (SDX)
Managed Network
Accelerator
ADC
Address Management
DC Switch
Firewalls
ISE
Lightweight AP
Load Balancer
Proxy Devices
Routers
Soft Switches
Switches
WAP
WCS
WOC
Service Management
Asset Management
Availability Management
Capacity Management
Change Management
Configuration Management
Event Management
Incident Management including MIM
Knowledge Management
Problem Management
Request Management
Security Management
Service Level Management
End User Computing
Service Desk
Virtual Desktop
Virtual Desktop Infrastructure (VDI)
Tablet/Mobility
Remote Access
Printer Support
Application Packaging
Desktop/Laptop (Windows & Mac)
Source & Deploy
Windows Evergreen
Device Enrollment
Demand Management
Security
Advanced Threat Protection
Active Directory
Data Loss Prevention
Endpoint Protection
Identity and Access Management (IAM)
Identity Governance and Administration (IGA)
Managed Email Security
Managed Firewall
Managed SIEM (Security Information and Event Management)
Multi-factor authentication (MFA)
Privileged Account Management (PAM)
Penetration Testing
Public Key Infrastructure (PKI)
Security Compliance & Reporting
Vulnerability Management
Telecommunications
Audio Visual
Central Telephony Services
Mobility Services
IP Phone Services
Unified Communications (UC)
Conferencing Services
Service Integration and Management (SIAM)
Above you can see the areas in which we are currently working, our scope is continually expanding so let us know if there are any other areas you are interested in.
Simply choose which services and which countries you require and ETBS will provide you with a comprehensive model to calculate your competitiveness in this area.
Global ICT market rates at a glance
The Rate Card Model provides current contractor and consultant data on ICT personnel rates for an extensive range of job roles across more than 45 countries, taking into account seniority, specific skills and certification, city/region and vendor tier.
With the latest global ICT rates at your fingertips you can:
Base charge out rates on what the market allows. Don't leave money on the table or lose business because your rates are too high!

Determine whether offered contract rates are market conforming or if you are being overcharged.

Eliminate the risk of comparing incompatible (non-normalised) rates and hence the ramifications of relying on incorrect information.

Improve consistency and understanding of pricing across your operation.
Rate card model job families ( click to show job functions)
Application Services
Development Manager
Developer
Systems Analyst
Data Base Administrator
Technical Writer
Web Designer
Web Developer / Programmer
Test Manager
Test Team Leader
Tester
Infrastructure Services
Technology & Infrastructure Manager
Network Infrastructure Manager
Network Engineer
Telecommunications Engineer
UNIX Systems Administrator
Wintel Engineer
Technical Consultant
Project Management
Project Director
Program Manager
Project Manager
Project Team Leader
Project Analyst
PMO Manager
Project Administrator
ERP and CRM
Application Security Specialist
Business Analyst
Consultant (General)
Consultant (Functional)
Integration Consultant
Programmer
Project Manager
Solutions Architect
Systems Administrator
Architecture
Principal Architect
Enterprise Architect
Infrastructure Architect
Security Architect
Solutions Architect
IT Support
Service Desk Manager
Servicedesk Agent
2nd Level Desktop Support Analyst
3rd Level Support Analyst
Security
Security Manager
Security Administrator
Security Analyst
IT Risk Manager
Other Specialists
Relationship Manager
Business Analyst
Change Manager
Incident Manager
Release Manager
Outsourcing Manager
IT Trainer
IT Training Manager
Above you can see some of the job families and functions we currently research, our scope is continually expanding so let us know if there are any other roles you are interested in.
Simply choose which roles and which countries you require and ETBS will provide you with a comprehensive model to calculate your competitiveness in this area.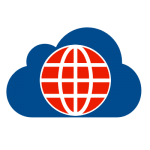 With constantly updated data from over 400 sources across Australia, USA, UK, Germany and Asia, the Cloud Pricing Model gives you the intelligence you need to:
Identify the main price drivers for the Cloud.

Understand which elements are typically bundled into a Cloud offering rather than offered individually and/or separately.

Compare the breadth of pricing offered for similar products in the Cloud.

Compare the influence of 'value adds' by selecting price drivers such as: phone support, firewalls (physical), managed backup and OS support and other components that generally need to be paid for separately in a cloud environment.

Compare and consider the pricing and configuration options available between Cloud, VPS, and (physical) dedicated servers, while also considering 'marketing' variations like Virtual Dedicated Servers (VDS), Baremetal Servers and Private Clouds.

Explain why an enterprise Cloud solution will not easily compare with public Cloud offerings.